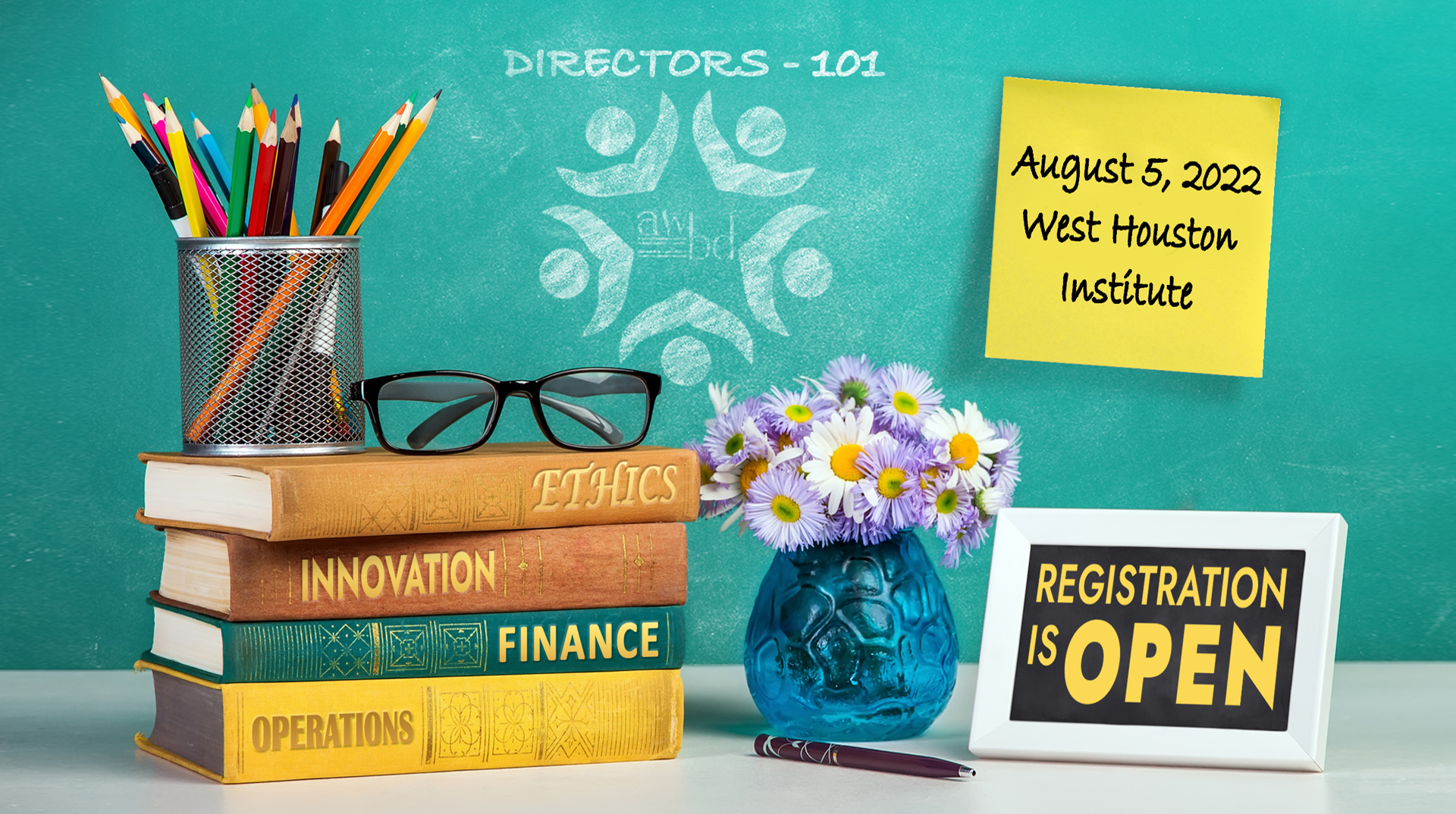 Directors 101 Workshop
From Creation to Innovation– Directors 101 is Designed for You! We invite all Directors- New or Not to join for a refresher or even an introduction. Whatever the reason, get the most comprehensive overview of water district responsibilities ever offered at one time! If you are already registered, forward this to your director friends.
The emphasis is on making the most essential functions of water district directors easy to understand. Our experienced experts present the basic without being boring, summarizing important information with pin-point accuracy. This workshop is the designed to hold your attention and answer your questions!
Lunch and beverages will be provided. There's plenty of time for the exchange of information and fellowship that are the hallmarks of any AWBD event. Make your reservations early since a capacity crowd is expected and seating will be limited
West Houston Institute
2811 Hayes Road
(713) 718-5769
Houston, TX 77082 United States