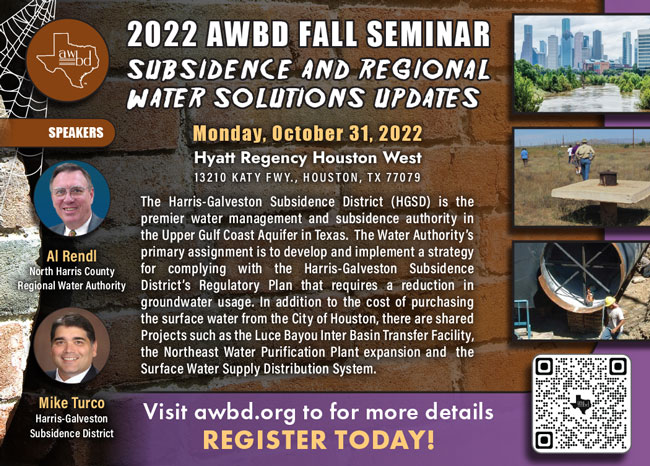 2022 AWBD Fall Seminar
Registration for the 2022 AWBD Fall Seminar on Monday, October 31, 2022 at the Hyatt Regency Houston West is open!
'SUBSIDENCE AND REGIONAL WATER SOLUTIONS UPDATES' will be the topic of discussions from our speakers, Al Rendl, North Harris County Regional Water Authority and Mike Turco, Harris-Galveston Subsidence District. Don't forget to wear your favorite Halloween costume and bring along some non-perishable food items for donations! Visit our Fall Seminar webpage for more information.